S60/S80/C70/V70 (01-)/V70XC (01-)/XC70/XC90 2002-
| | | | | |
| --- | --- | --- | --- | --- |
| Section | Group | No. | Year | Month |
| 2 | 21 | 0051 | 04 | 02 |
Vehicles involved: Gasoline engines 2002- with Bosch engine management systems.
Background
This service bulletin describes a possible reason for one or more of the following symptoms:
Diagnostic trouble codes 640A, 641A, 643A, 644A, 640F, 641F
Engines appears to lack acceleration power
Knocking and rattling from engine
These symptoms may be caused by sticking of the VVT solenoid plunger due to impurities (metal filings ) left by the manufacturing process. If these symptoms are present, the VVT solenoid must be inspected and cleaned as described below. This procedure does not apply to cars equipped with Denso engine management systems, engine code 61 and 64.
Materials
| Description | Quantity | Part No. |
| --- | --- | --- |
| Seal | 1 | 1275569 |
Transmission
VVT solenoid, inspection and cleaning
1
Inspection
Remove VVT solenoid from camshaft cover.
Blow through center hole with compressed air.
Air should emerge from inner hole (1) nearest coil.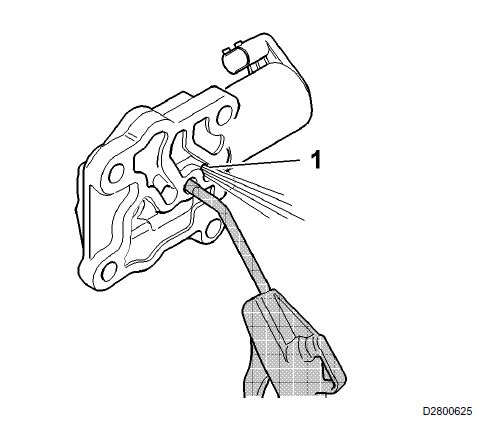 2
Connect power to solenoid. Solenoid should click.
Blow through center hole with compressed air.
Air should emerge from outer hole (2).
If plunger is sticking or solenoid fails to operate electrically, the direction of flow will be unchanged from step 1.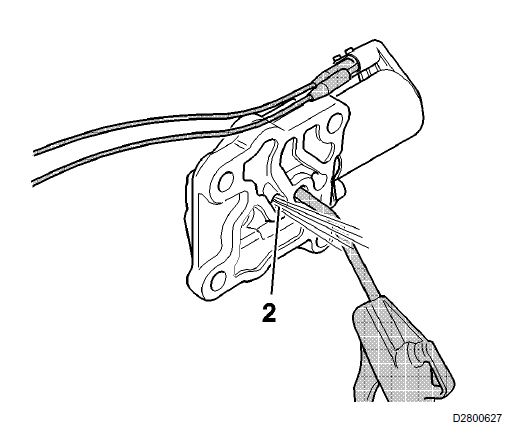 3
VVT solenoid, cleaning
Remove solenoid from aluminum housing.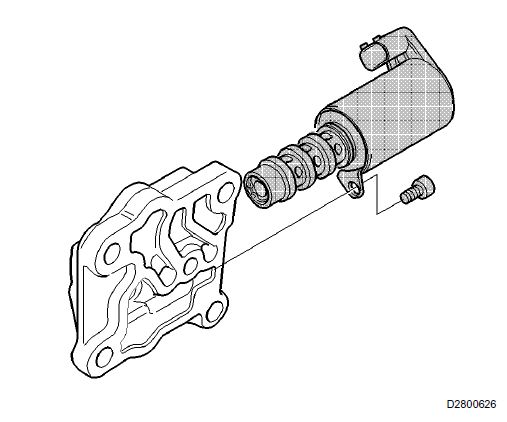 4
Remove:
snap ring (1)
washer (2), spring (3) and plunger (4).
Inspect and clean all parts.
Blow out aluminum housing.
Oil parts with engine oil.
Reassemble solenoid.
Check operation as described in operations 1 and 2.
Reinstall solenoid in car using new seal.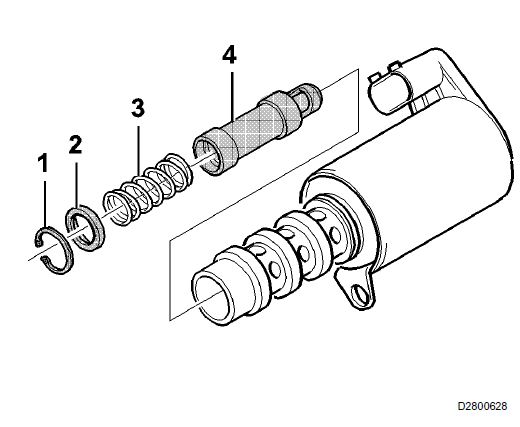 5
Testing
Erase diagnostic trouble codes.
Test-drive car.
Check that no new diagnostic trouble codes are displayed.
If new codes are displayed, continue troubleshooting as per VADIS.
WARRANTY STATEMENT: Claims may be submitted under the New Car Warranty when there is a documented customer complaint, using claim type 01.
21-0051